1) Add your first client
If you chose the advisor role for your Atfarm account, you can add your clients and map their farms. After registering your account, you can directly add your first client. But you can also skip this step by clicking CANCEL and add your first client later.
Enter your client's name and email address and click on SEND INVITE. Your Atfarm opens and you can see the farm of your first client.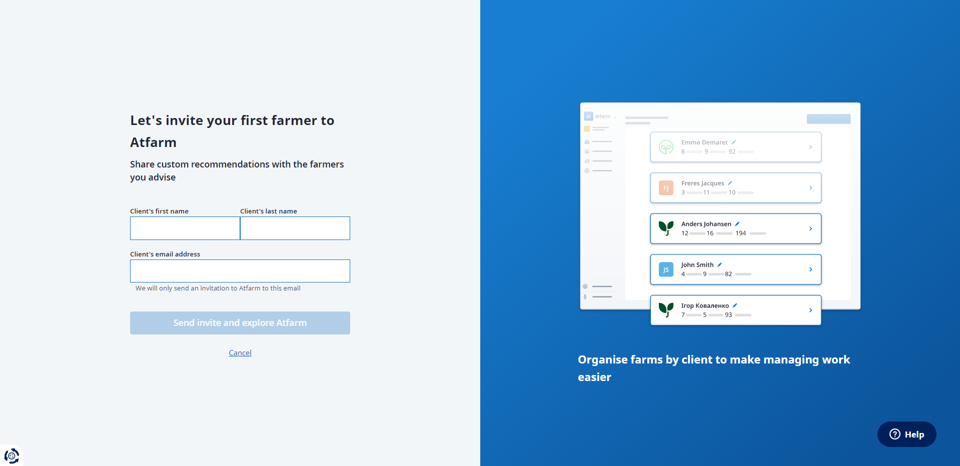 We will inform your client by email that you have added them as a client in Atfarm. Your client can then create their own Atfarm account and choose the farmer role to view their fields and recommendations.
2) Add a field
You can now add fields to your client's farm by drawing or uploading shapefiles. Click on the ADD YOUR FIRST FIELD button to access the field editor.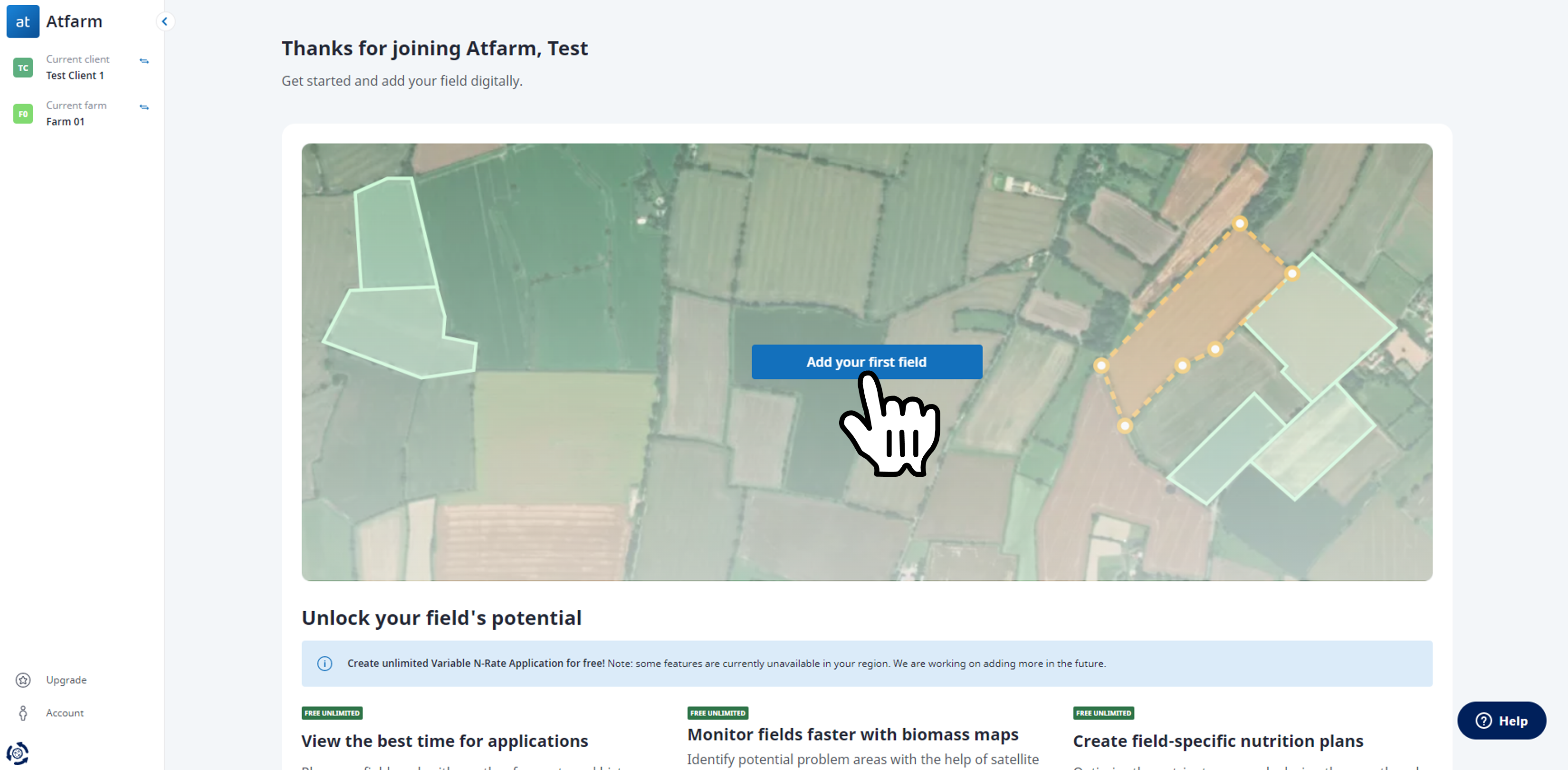 3) Adjust the farm name
We have created the farm Farm 01 and assigned it to your first client. You can change the farm name in the farm overview. Click on the SWITCH FARMS icon and select SHOW ALL FARMS.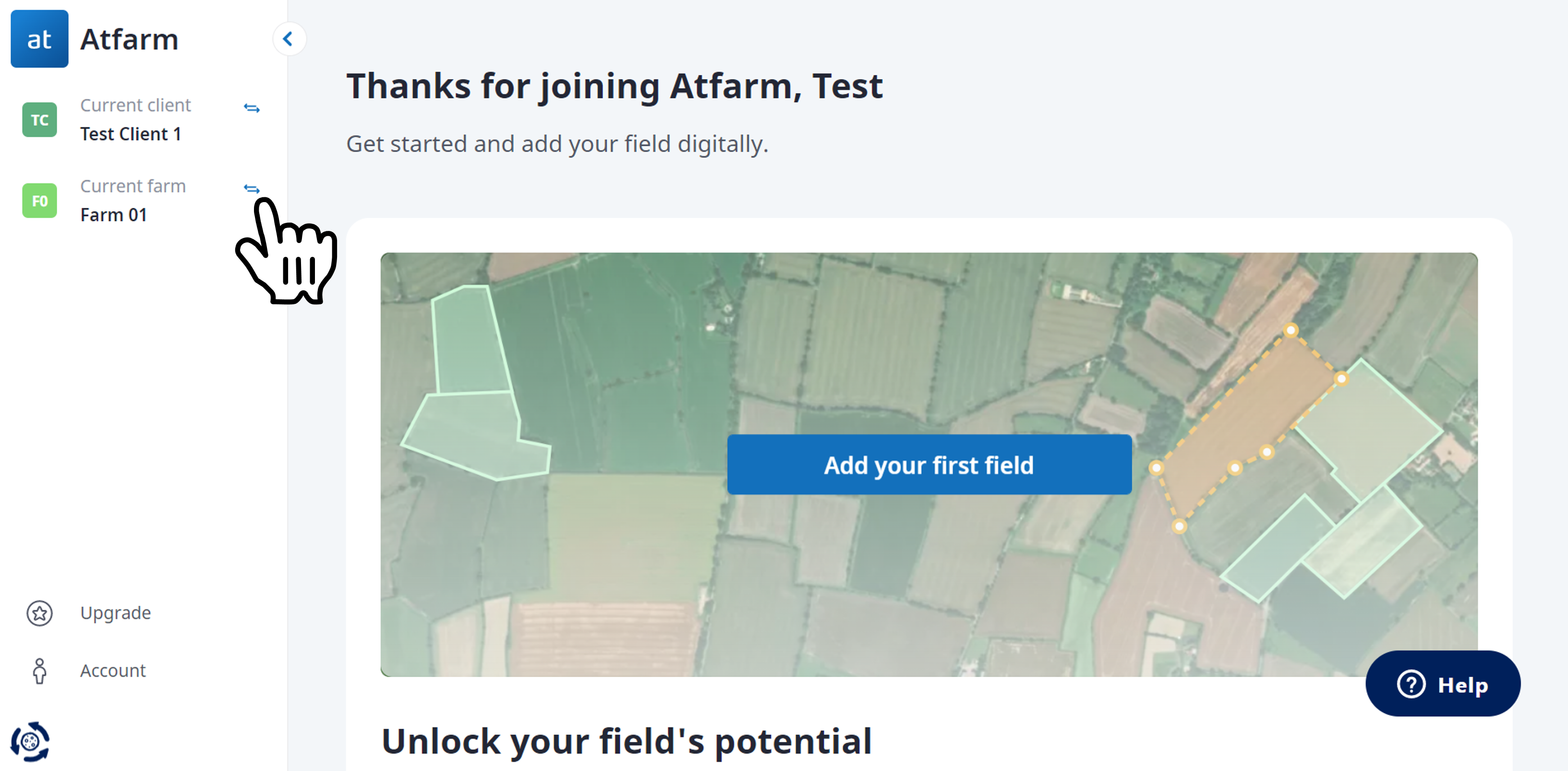 The farm overview for this client opens. Click on the pencil icon next to the farm name. Enter the new farm name in the next page and click on SAVE FARM DETAILS to save the changes.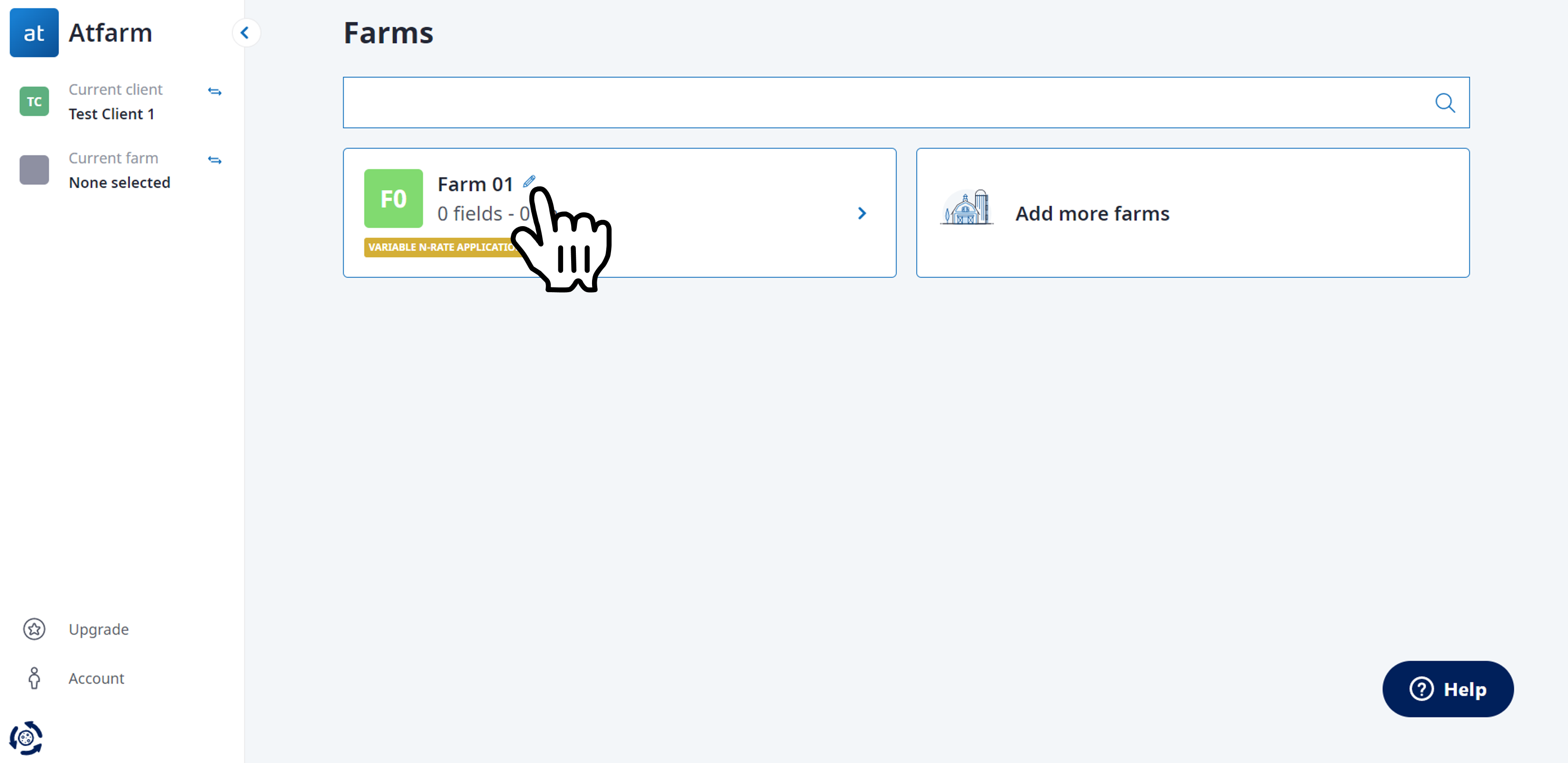 Want to add another client?