Nitrate-based solutions are essential in ensuring greater food security, optimal land utilization and reducing emissions; helping to achieve efficiency and profitability while caring for the planet.
Changing how you fertilize can be the first step in reducing emissions, improving air quality and reducing your carbon footprint. Yara's nitrate-based solutions combine a high-quality product with precision technology to substantially improve the impact your farm has on the environment.
Why sustainability matters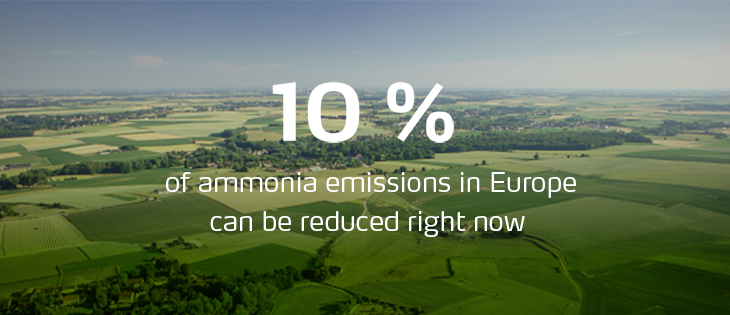 Switching to nitrate-based fertilizers can reduce ammonia emissions by 10%.
Caring for the land
Land is a limited resource. To feed future generations, farmers need to grow more on the same amount of land, while reducing any impact on the environment. Nitrate-based solutions provide a way to nurture both your crops and your soil. Giving plants the nutrition they need now and reaping benefits in the future.
Emissions would be 4.5 times higher than they are now without chemical fertilizers because of the amount of land that would be deforested if farmers could not restore depleted land.