Your subscription is active for 12 months and automatically renewed, unless cancelled. You can cancel your subscription in your Atfarm account until the last day before your subscription is renewed. After cancelling, you can use your Atfarm functions until your subscription expires.
Cancel a subscription
Open Atfarm.

Click 'Account'.

Click 'Billing and shipping'.

You can see your active plans in the top left corner.

Click 'Cancel subscription' under the plan to be cancelled.

A window for confirming the cancellation opens.

Click 'Confirm cancellation' to cancel your subscription. Click 'Cancel' to stop the cancellation.

After confirming the cancellation, your subscription will be marked as 'Subscription cancelled'.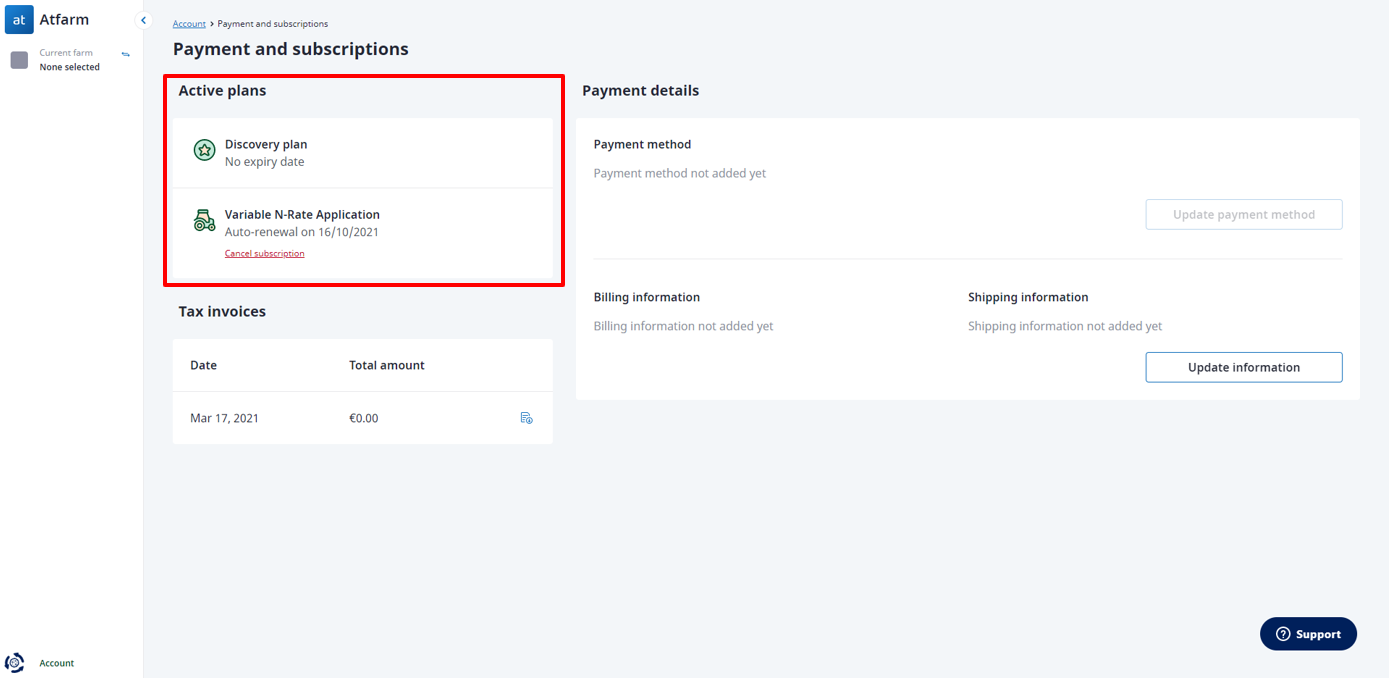 Return N-Tester BT
If your subscription includes the N-Tester BT, please return the device to us when your subscription ends. Please write an e-mail to orders@atfarm.zendesk.com and we will provide you all needed information for returning the N-Tester BT.