In the soil summary page there are all analyses assigned to a field and the total added soil data for that field. We review all these soil analyses and find the latest nutrient values based on the sample date.
You canno modify the soil summary since this is aggregated. To update a value, just add a new record for the latest sample date by clicking ADD SOIL ANALYSIS.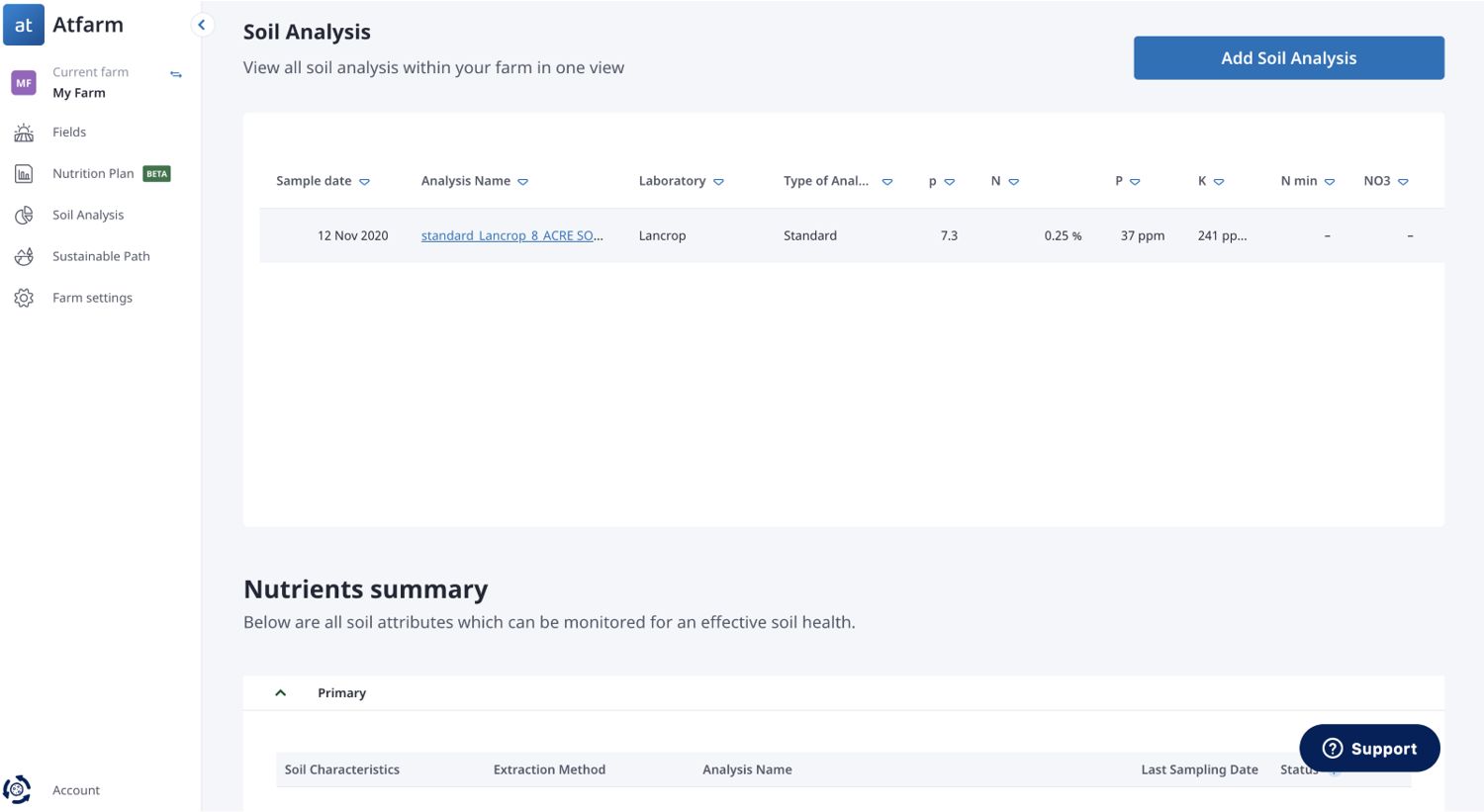 Atfarm generates the latest values for each nutrient from all available, assigned soil analysis records.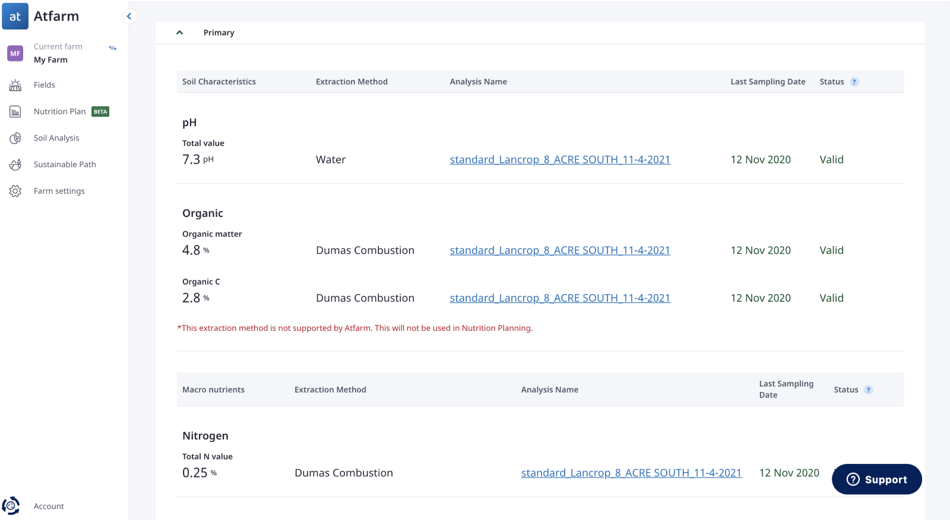 Some nutrient values with certain units or methods cannot be interpreted by Atfarm. In this case, we will store the information for you but will not use it for the nutrition plan creation.
Access soil summary
To access the soil summary, visit your field, go to the soil analysis tab, and click on SEE SUMMARY.