Atfarm's free biomass monitoring tool provides recent satellite images and various biomass layers based on Yara's many years of expertise to track crop health, field variability and problematic areas on your field anywhere and anytime.
Field images from previous years can be compared and crop development can be benchmarked.
By monitoring your field's development, you can
| | |
| --- | --- |
| | Base decisions on reliable and comprehensive growth information |
| | Identify areas with high growth potential |
| | Identify potential problem areas on time before yields are affected |
| | Recognise crop variability due to weather |
| | Plan next field visits and prioritise areas that require a closer look |
| | Analyse progress and evaluate any new practices or products you're testing |
| | Monitor the effectiveness of N-applications and variable fertilisation |
How it works
The biomass monitoring feature can be accessed both via the Atfarm web app in your desktop browser and via the Atfarm mobile app on your mobile device.
After adding a field to Atfarm, a satellite image of the field with a biomass layer on it is shown. Now you can
Switch the map layer
By clicking on the map layer tile in the lower right corner of the map, different satellite maps to view the field and different biomass layers to monitor the in-field variability can be selected.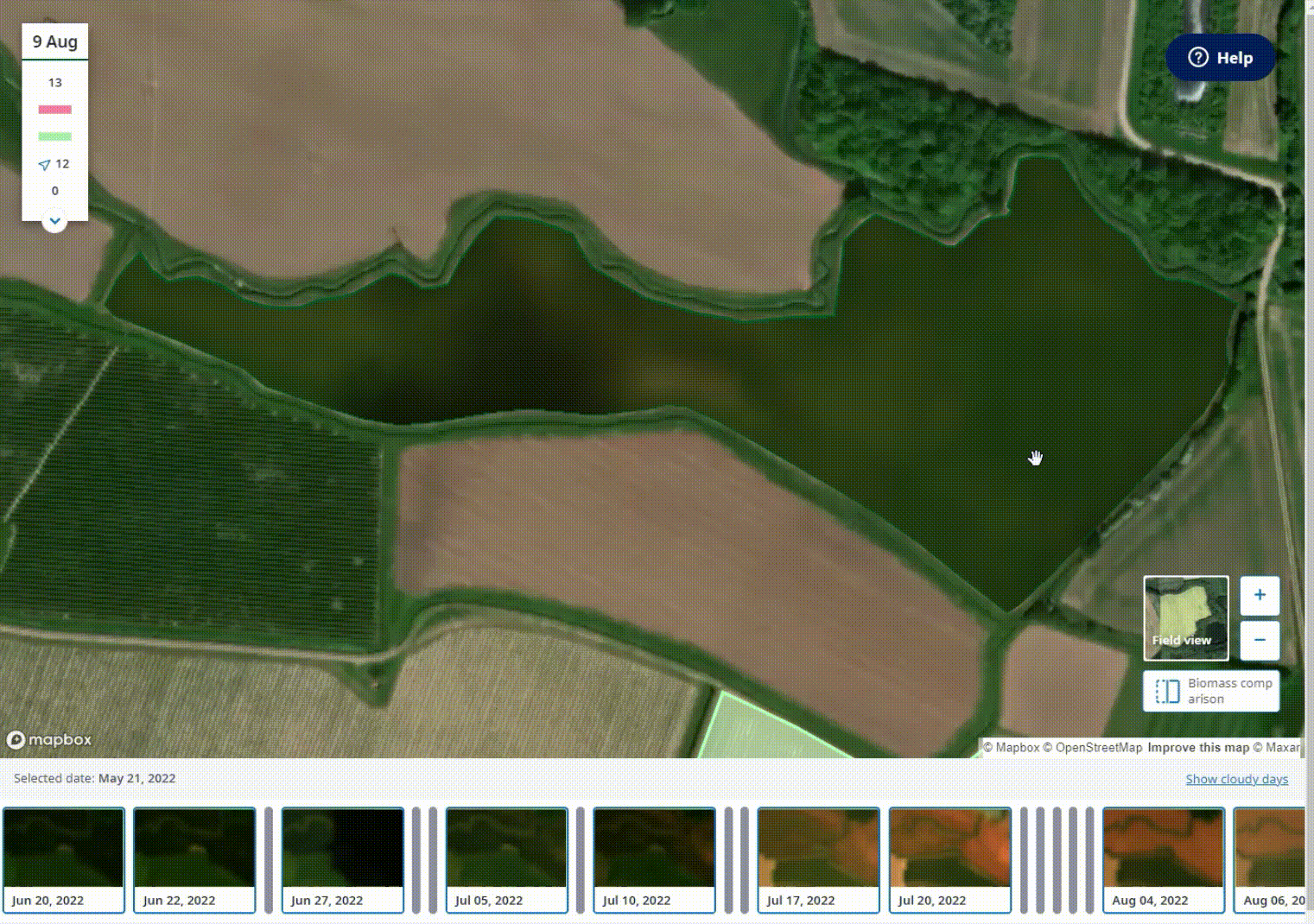 | | |
| --- | --- |
| | Read about the available satellite maps here and about the available biomass layers/maps here. |
Monitor biomass over time
In the timeline below the map, satellite images of the field from recent years can be selected and viewed. You can access up to two years of historical field images and biomass maps to track trends.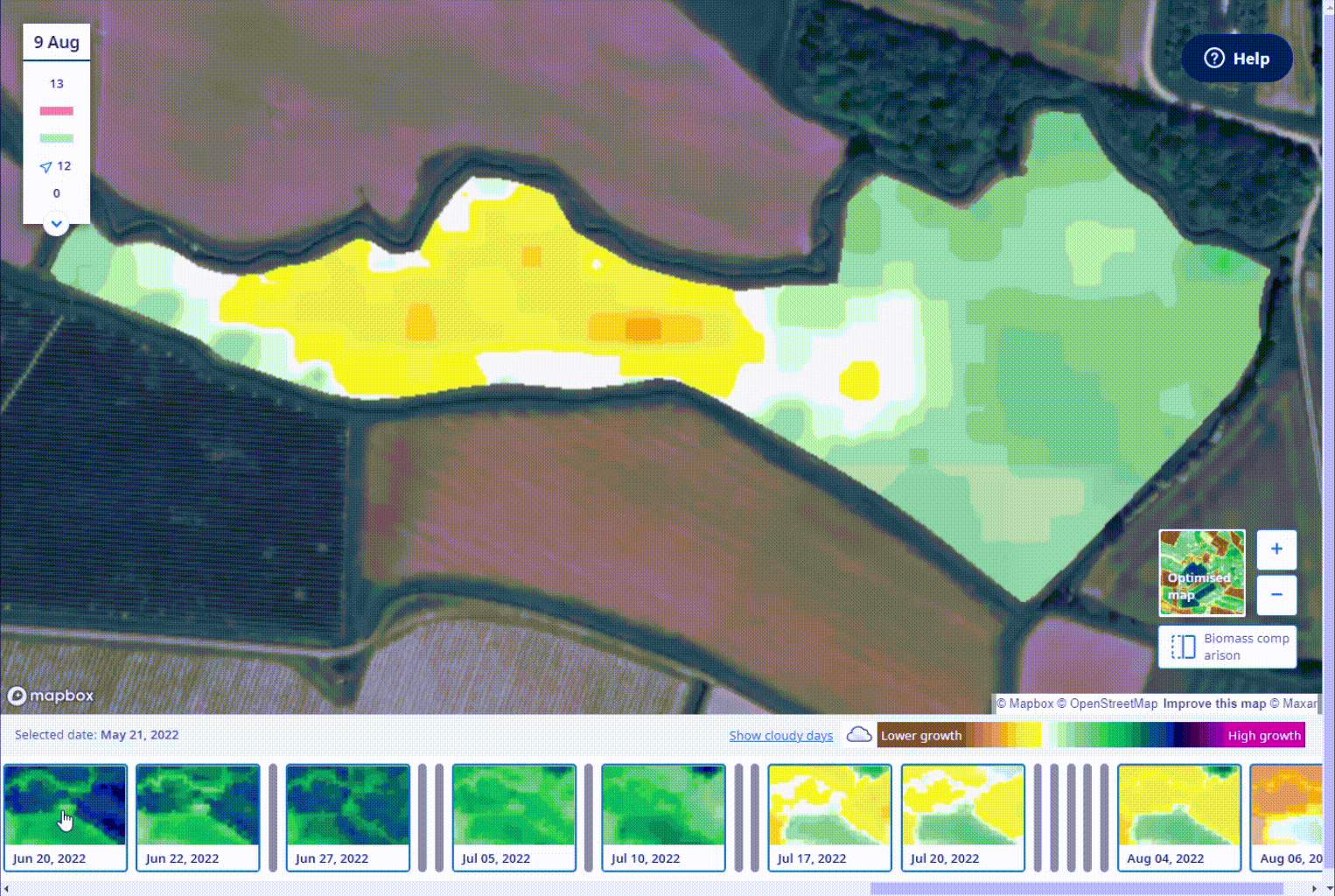 Compare biomass
With the biomass comparison feature the field's biomass between two selected dates can be compared. You can see how the variability of the field has changed from week to week, from month to month or even from year to year.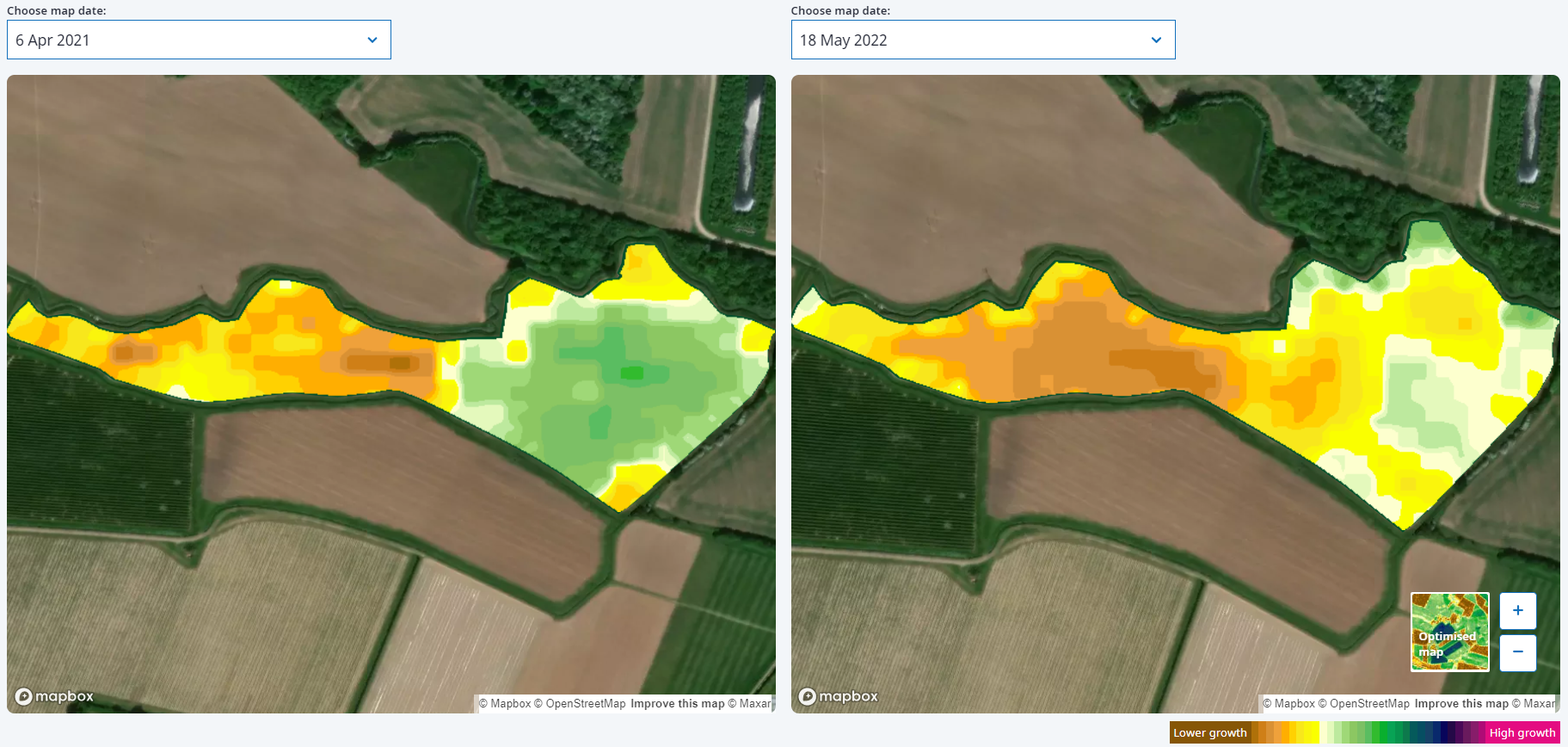 | | |
| --- | --- |
| | Read here how to use the biomass comparison feature. |